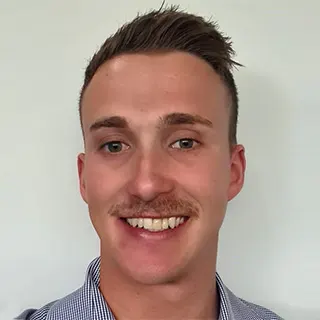 Cameron Smith
Senior Physiotherapist + Clinic Owner
From a very young age to the present, Cameron has had his fair share of injuries. Some would call him accident prone, and others would question why he continues to play soccer and run crazy distances. Maybe he is just stubborn, or maybe, through firsthand experience, he has learnt how resilient the human body can be.  Cameron believes that by combining personal determination with professional guidance, life is limitless, and he wants to be that professional, helping others get the most out of their body, and reaching their goals.

In 2016, Cameron graduated with a Bachelor of Health Science/ Masters of Physiotherapy from Western Sydney University.   His first job after graduating was a role at Physio Inq St Marys.  There he was fortunate enough to be mentored by some of Physio Inq's most highly experienced senior physiotherapists. The team at St Marys were very supportive of his drive to grow and progress his career and his role evolved to include new graduate mentoring and university student educator responsibilities.  In 2019, he was promoted to senior physiotherapist.

Cameron's drive led to his next professional chapter, becoming the owner of Physio Inq Harrington Park, in 2020.   There, with the assistance of his wonderful clinical and admin team, he delivers physiotherapy services to the Macarthur region. With a passion for education, he continues to mentor new graduates, helping them to find their niche market within the vast scope of physiotherapy practice, and a passion for treating recreational sport and running injuries, he looks forward to meeting you.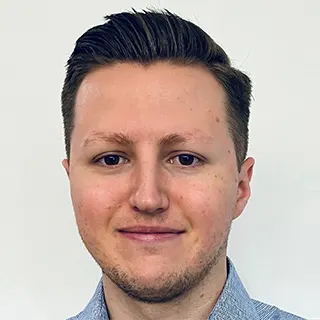 Blake Mckean
Senior Physiotherapist
Blake completed a Bachelor of Health Science (Sport and Exercise) at UWS and a Masters of Physiotherapy at USYD and has been working in private practice for the past 3 years.

He loves working with all types of sports injuries, as well as gym-related pain/injuries (CrossFit, bodybuilding, F45), shoulder injuries and knee injuries.

His passion is making people stronger than they were before their injury and focusing on preventing the injury from happening again.

With his down time, he will either be in the gym, at the beach, watching sport or spending time with his daughter.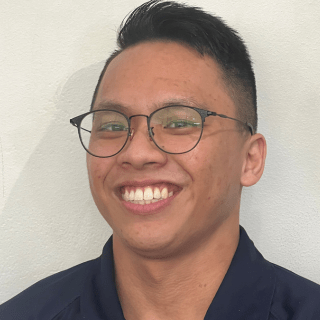 Harry Wong
Physiotherapist
Harry has completed his Bachelor of Health Sciences (Majoring in Movement Science) and Master of Physiotherapy at Sydney University.

Harry's passion for Physiotherapy has come from his share of injuries growing up whilst playing sports. This inspired a holistic approach to helping his patients regain their feet in returning to their interests, hobbies and quality of life with both hands-on and exercise-based care.

On the weekend, you'll find him bouldering, running or most-likely in another Oz-tag match.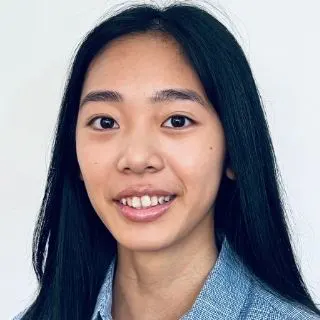 Vanessa Quach
Physiotherapist
Vanessa has completed her Master of Physiotherapy degree at Sydney University and a Bachelors of Sport and Exercise Science at UTS.

Vanessa's passion for physiotherapy stemmed from playing sports and her interest in the human body. She likes to take a holistic, patient-centred approach in helping individuals achieve a better version of themselves through movement. She likes to use hands-on techniques to help her clients improve their movements and function.

When she's not working, you can find her out travelling around, finding good food to eat, hiking or maybe in the gym.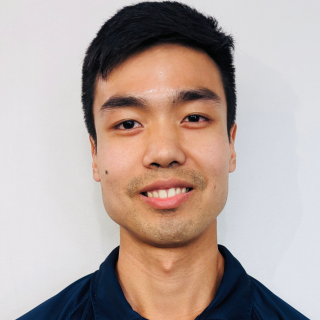 Michael Liu
Exercise Physiologist
Michael's passion and interest for exercise and rehab started as a young athlete managing his own injuries, aches and pains. With an increasing interest in chronic health management, he completed his Masters of Clinical Exercise Physiology degree at Charles Sturt University. Michael's areas of interest include chronic health conditions, work-related injuries and sports injuries. Michael has his own experiences with chronic health conditions and believes all individuals can benefit from exercise to improve their quality of life. Michael looks forward to delivering evidence-based exercise treatments that aim to build resilience, capacity, and confidence. In his spare time he enjoys playing basketball, training in the gym and hunting for the best food spots in South West Sydney.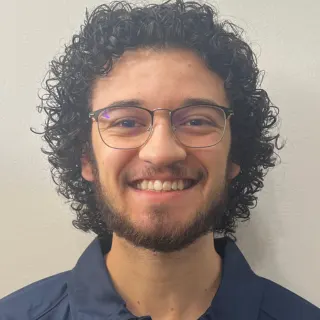 Troy Chauvin
Remedial Massage Therapist
Troy completed his Diploma of Remedial Massage Therapy at Macquarie Fields Tafe. Troy's Interest in the field comes from competing in Athletics and Soccer and experiencing Remedial massage treatment as a result. He likes to take a holistic approach, looking to improve quality of life for his clients. Away from work he enjoys the outdoors where you can find him running and cycling.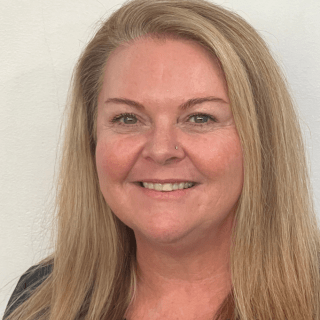 Larrissa Bromage
Senior Client Relationship Manager
Heading up the Team at our Harrington Park, Larrissa has been a part of our Administration Team for over 5 years now.... Her vast experience in all things Admin has made her an invaluable part of our ever evolving Company... Her welcoming Smile ,enthusiasm, and her ability to bring laughter to even the most serious of situations will surely put you at ease .Nothing is more important to her than making sure your wellbeing and needs are her first priority and that your visit with us is a pleasant one. Nothing is too much trouble when it comes to you, our client.
Joel Stregas
Client Relationship Manager
I am currently a 4th year physiotherapy student at Western Sydney University. When I'm not studying to be a Physiotherapist, I love to head to the gym, play rugby league and spend time with my dogs Archie and Luna.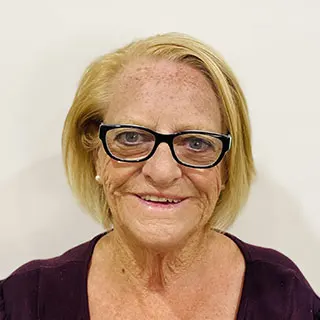 Robyn Penson
Client Relationship Manager
Robyn is an experienced member of the Physioinq family, originally working at our St Marys clinic and now a familiar face at our Camden + Harrington Park clinics. Outside of work, Robyn loves spending time down the coast having a few laughs with friends & family.