5 Must-Try Exercises for Preventing Osteoporosis and Building Strong Bones
Monday, May 15, 2023
Osteoporosis is a common chronic condition largely affecting people over 50 and is characterised by reduced bone mass which impacts the structural integrity of the bone tissue, resulting in decreased bone strength and an increased risk of fragility fractures. It is more common in women compared to men due to decreased oestrogen levels post menopause.

Can you improve Osteoporosis with exercises:
Yes! You absolutely can and here's why! Exercise can initiate an osteogenic response and can promote changes in bone your structure. This is done by mechanical loading/stress where there is enough strain produced on the bones. In order to achieve bone adaption, there needs to be a substantially greater load on the bones than your usual habitual living. This is where physiotherapy and exercise plays a huge role!
Exercise has been shown to:
Delay the onset of osteoporosis

Slow down the disease progression

Help improve muscle strength

Reduce the risk of osteoporotic fractures

Improve balance and coordination

Reduce risk of falls

Improve ability in everyday tasks

Maintain a healthy lifestyle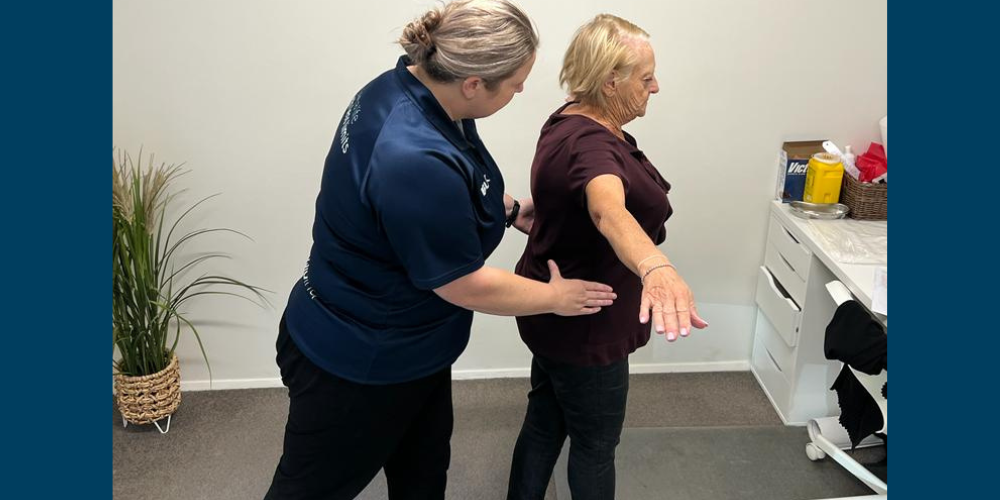 What exercises should you do?
Firstly, it's important to speak with a health professional who is able to assess you and discuss any concerns, such as additional medical conditions which may impact your exercise program.
Physiotherapists are trained in assessing and treating many injuries and/or conditions and can provide advice, strategies and supervised exercises for Osteoporosis.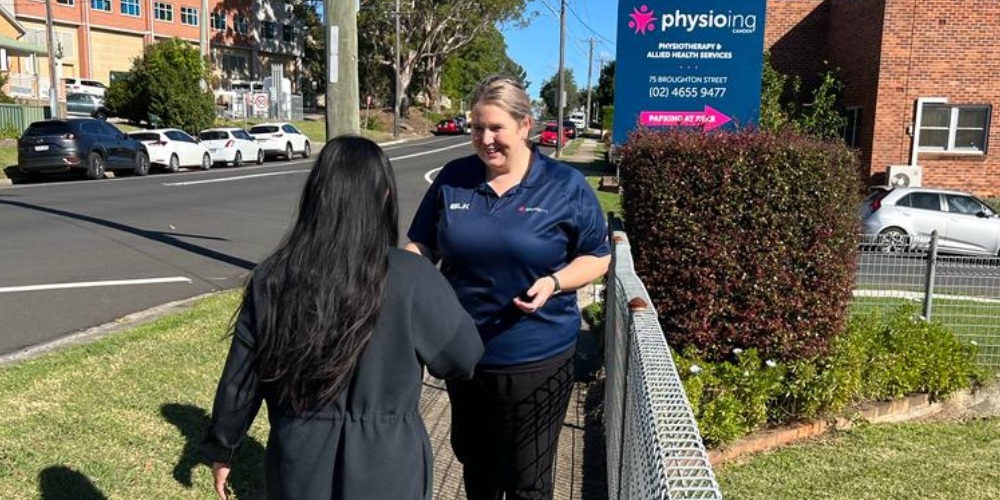 The ideal type of exercises that should be included in your exercise program are a combination of:
Weight bearing aerobic exercises such as walking and/or jogging

Strengthening exercises such as resistance training or weight training

Balance training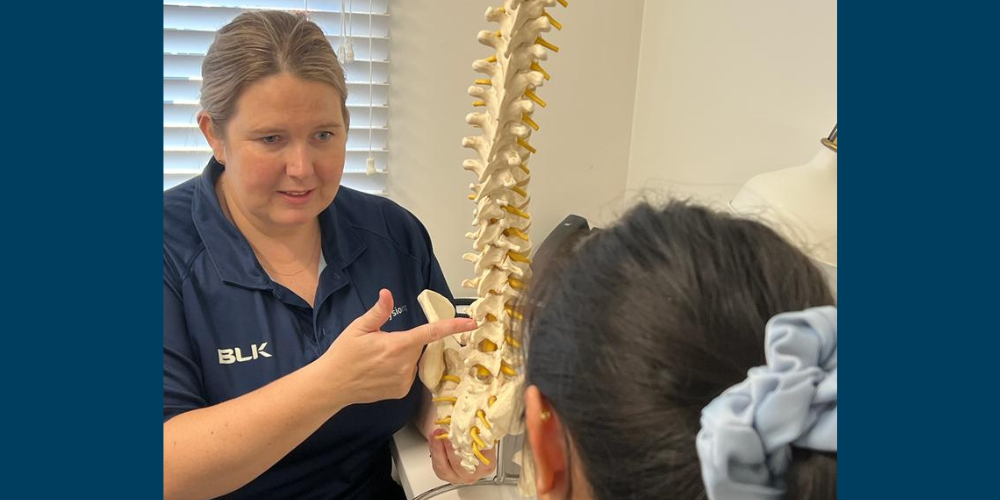 Remember a great exercise program is one that you find enjoyable, empowering and one that you can integrate into your daily life. Start slowly with any new activity and gradually increase over time, is the best bet.
Please get in touch with the team at Physio Inq Harrington Park today so that one of our Physiotherapists can help get you started safely with exercises to help manage and slow the progression of Osteoporosis.
Resources that we found helpful:
Beck, B. R., Daly, R. M., Singh, M. A., & Taaffe, D. R. (2017). Exercise and sports Science Australia (ESSA) position statement on exercise prescription for the prevention and management of osteoporosis. Journal of Science and Medicine in Sport, 20(5), 438-445. doi:10.1016/j.jsams.2016.10.001
Exercise Testing and Prescription for Populations with Other Chronic Diseases and Health Conditions. (2018). In ACSM's guidelines for exercise testing and prescription (pp. 477-479). Philadelphia: Wolters Kluwer.
Australian Institute of Health and Welfare. (2020). Osteoporosis (No.PHE 233). 
Retrieved from https://www.aihw.gov.au/getmedia/d89eda49-8e92-4045-996e- f38807142b2e/Osteoporosis.pdf.aspx?inline=true

Written on behalf of Physio Inq Harrington Park
Share the article